Małgorzata has many different passions, but above all she is a mentor at a sewing school.He shares his knowledge on his blog and on social media.
 "When I was little, I imagined that I would have a nice life, a bunch of children and my name would be Małgorzata Słoneczna.As you can see, dreams come true..."
Apart from tailoring, she loves taking care of herself and her skin.
See what Małgorzata's evening care ritual looks like👇🏻
 Step 1.Cleansing and moisturizing the skin with hydrolate



Just a few minutes is enough for Małgorzata to moisturize and nourish her skin with Moroka Elixir cosmetics, which will result in a healthy and radiant complexion the next morning.




She starts her daily routine with cleansing her skin and applying Rose Hydrolate.The skin prepared in this way is the basis of any care, thanks to which we get rid of all impurities and make-up residues that have accumulated on our skin throughout the day.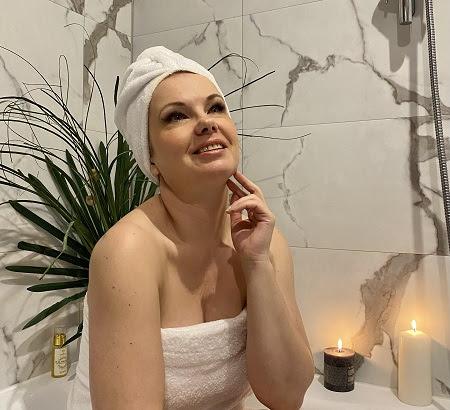 Neck and cleavage
Skin care should not be limited to the face.To counteract the signs of aging, it is worth remembering about the neck and cleavage, which are often neglected by us.
"In addition, I moisturize the skin of my neckline so that it is quite wet, I spread it with flakes and such wet skin is very nice to apply the oil.
Step 2.Application of
argan oil
The next step in Małgorzata's care is the application of Argan Oil.
Argan oil leaves the skin soft and radiant.It protects it against water loss and premature aging.Smoothes fine lines and wrinkles.Restores skin elasticity and firmness.
"Only Moroccan Elixir has oils that are beautifully absorbed and I can use them with creams"
Argan oil is quickly absorbed and does not leave a greasy layer on the skin, so it can be used both in the evening and in the morning.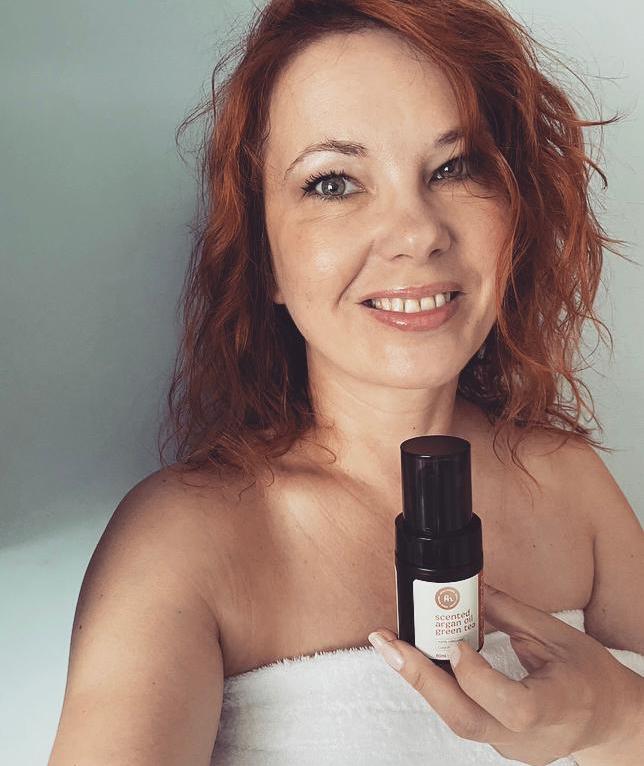 Will you tell us… have you tried Małgorzata's favorite skincare products yet? Share your favorite Moroccan Elixir cosmetic.