Black Soap, also known as Savon Noir, is a traditional product from Morocco, where it has been hand-made for centuries from crushed and crushed black olives and olive oil.
It's not like the soap we're all used to.It is not in a cube, nor in a liquid.The consistency is closest to a thick paste, which melts in the hands under the influence of heat.It is known for its cleansing and detoxifying properties.
FUN FACT:
Due to the fact that Black Soap is made by hand using traditional methods and depending on the type and amount of olives used for its production, it has a color ranging from very dark green, through dark brown, to a shade of burnt caramel , which somewhat resembles the baked crust of the French dessert creme brulee.Thick gel texture may look fishy, ​​but it's perfect for your skin!
Savon Noir naturally cleanses and absorbs sebum and impurities.This helps in cleansing the skin and reducing imperfections.It can also be used on acne-prone and blemish-prone skin.
The olives contained in the soap give it antimicrobial and anti-inflammatory properties.Savon Noir smoothes and improves the appearance of the skin.You can even use this miracle worker to relieve eczema or psoriasis.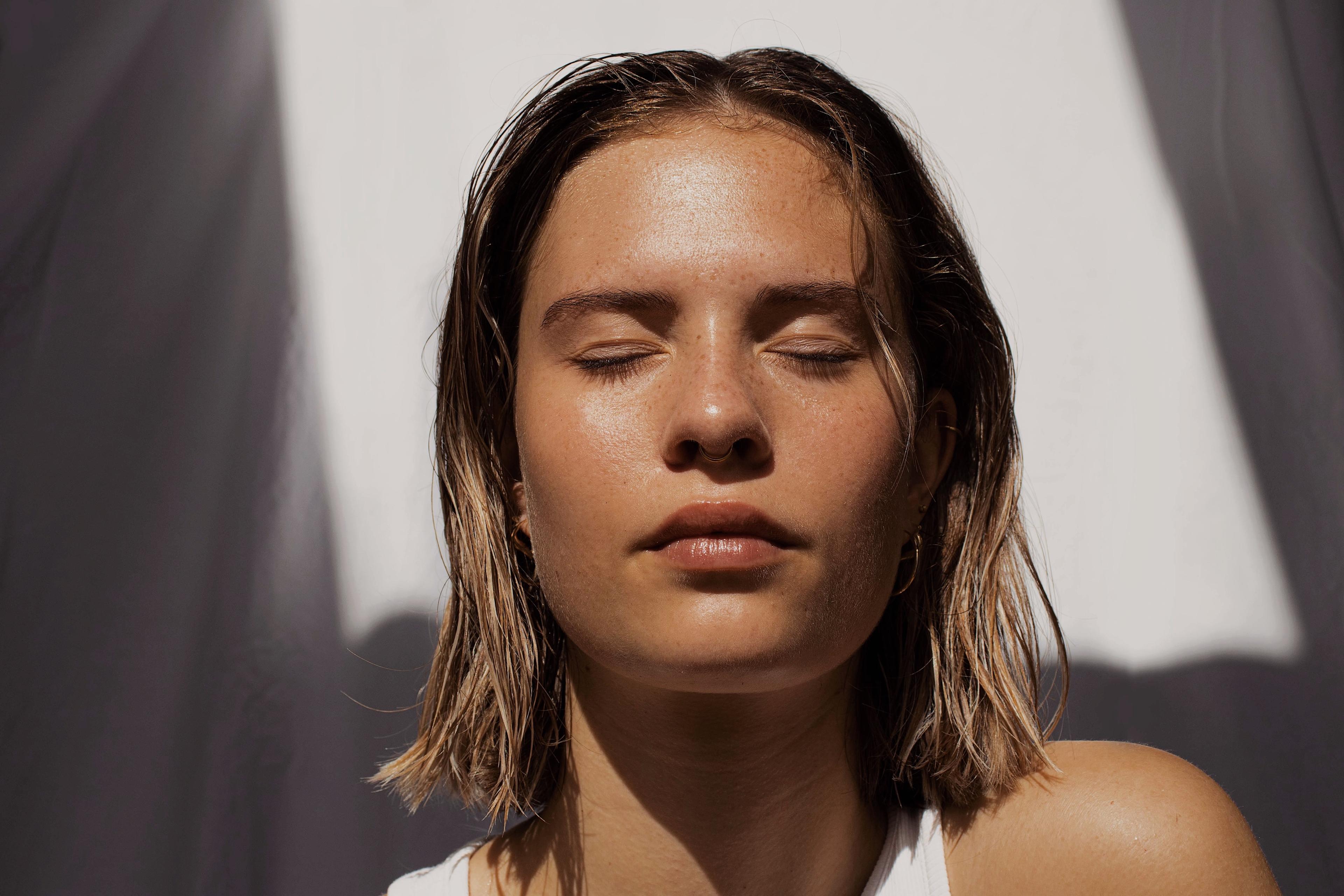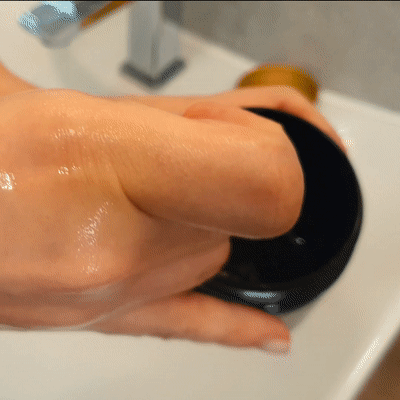 Black soap also acts as an enzyme scrub, helping to remove dead skin cells, allowing for better absorption of nutrients from creams, oils or masks.
Moroccan Black Soap is rich in vitamin E and fatty acids that help moisturize the skin and increase its elasticity.It is also worth using them before depilation or shaving, because it allows for easier hair removal.
Black Soap - how to use?



Using black soap is very simple.First, you need to wash your body thoroughly, then apply soap to it and massage it gently for a few minutes.When combined with water, it creates a creamy foam.Rinse the soap thoroughly after washing.




You can also use them on your face, but avoid contact with your eyes.The frequency of use of black soap may vary depending on the individual needs of the skin, it can be used in daily care.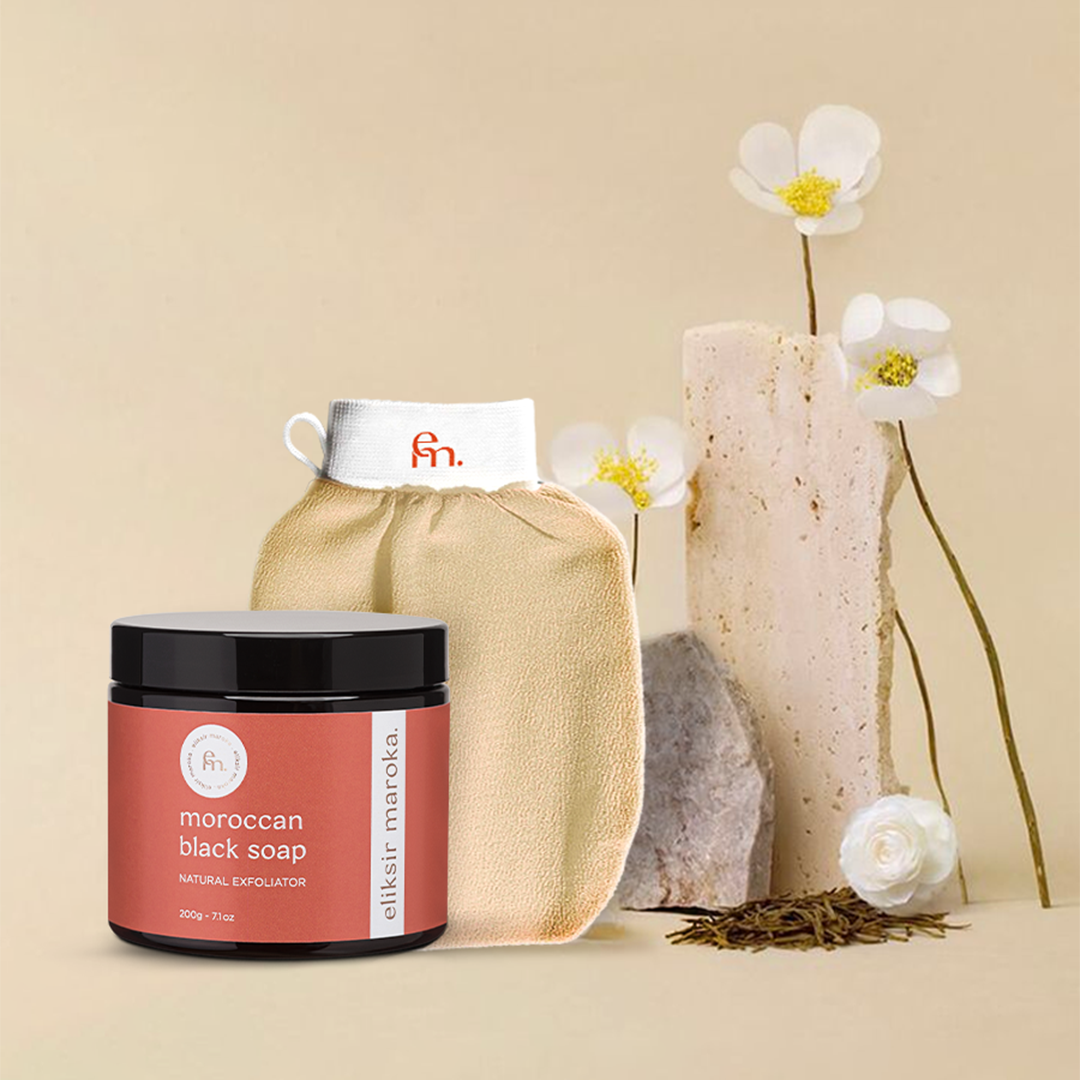 Hammam ritual - home SPA
According to the Moroccan tradition, Black Soap is used in the Hammam ritual.To perform such a treatment at home, start with a hot shower to wash off impurities and warm up the skin.
Smear black soap on the skin and leave it for about 5-10 minutes - it will act as an enzyme peeling and prepare the body for further care.Black Soap and the Kessa Glove are perfect for exfoliating the accumulated dead skin.
Be sure to read!
Moroccan Black Soap is safer than chemical based soaps - no side effects.In modern chemical soaps, you can find harmful chemicals such as perfumes or sulfates that are harmful to our skin.
Remember, however, that before using Savon Noir for the first time, you should perform an allergy test on a small area of ​​the skin to make sure that the product is suitable for you.
You know your skin, we know how to keep it young!
CHECK OUT OUR MOST POPULAR POSTS