Agnieszka is a certified face and body wellness therapist.
"Like every woman, I pay attention to how our skin and features change over the years, there are more wrinkles.Therefore, wanting to help myself, I became interested in natural methods such as massage, and with a properly selected diet and in combination with aromatherapy - then real miracles really happen in our body."
A passion for natural care and a weakness for Moroccan Elixir cosmetics convinced Agnieszka to become our Ambassador.Exclusively for us, Agnieszka has prepared a tutorial with a rejuvenating self-massage that each of us can do at home.
Watch the video below👇🏻
A complete guide on how to correctly perform a facial massage that rejuvenates, moisturizes and lifts the skin
 What are the advantages of facial massage?
With the current, intensive lifestyle, we lack time for long and demanding care treatments.We need a simple, easy way that we can do ourselves at home to rejuvenate, regenerate and relax our skin.Agnieszka, who will show us how to properly perform a facial massage, comes to help busy people.
"Thanks to it, you will rejuvenate from the inside and out, and the oil will beautifully blend with the skin."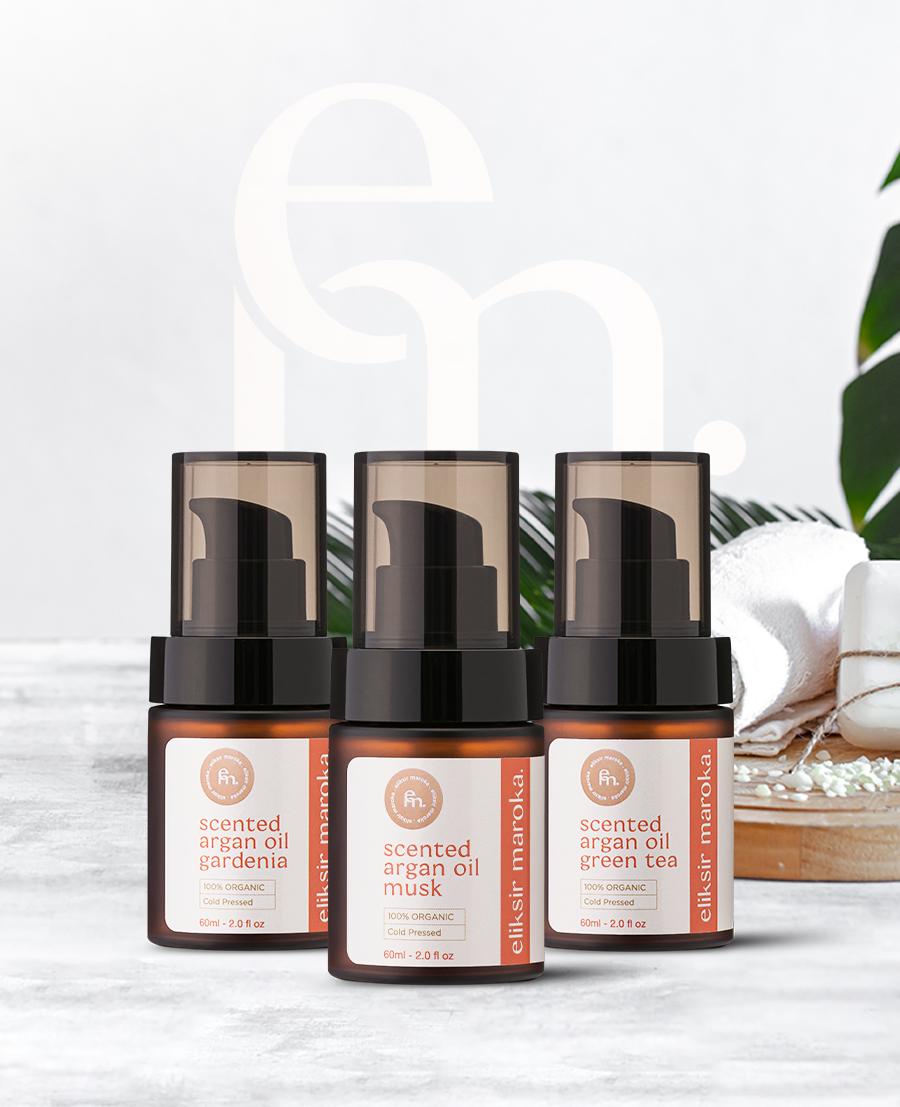 What do you need to start a basic facial massage?
Start with proper skin preparationy.Before starting the massage, the skin of the face and hands should be thoroughly cleaned and then moisturized.Argan oil works great as a massage oil.Rub a few drops of oil in hands and rub into the skin.So prepared, we can start massaging.
You don't need any special accessories, just your hands.
Neck and cleavage
Thanks to regular massages, we can visibly reduce the signs of aging on the neck and cleavage and prevent their formation.
"Massage hard from the inside out to make the chest smooth and open, the neckline beautiful.If you free your chest and the back of your back, your neck will elongate beautifully.
Grab your trapezius muscle firmly with two fingers and apply pressure in light circular motions.
Then proceed to neck massage.Be sure to make upward movements to counteract gravity and not overload the skin.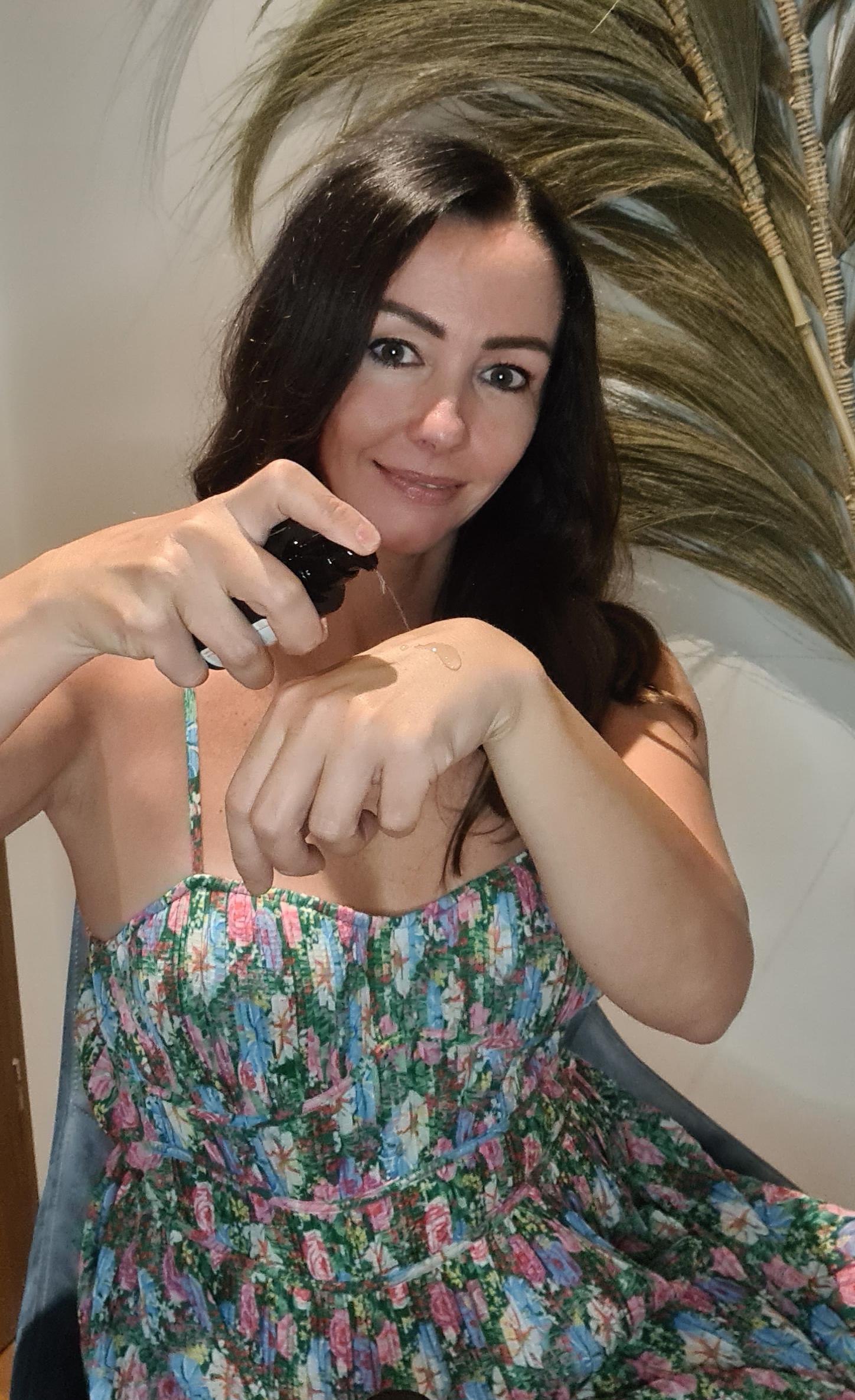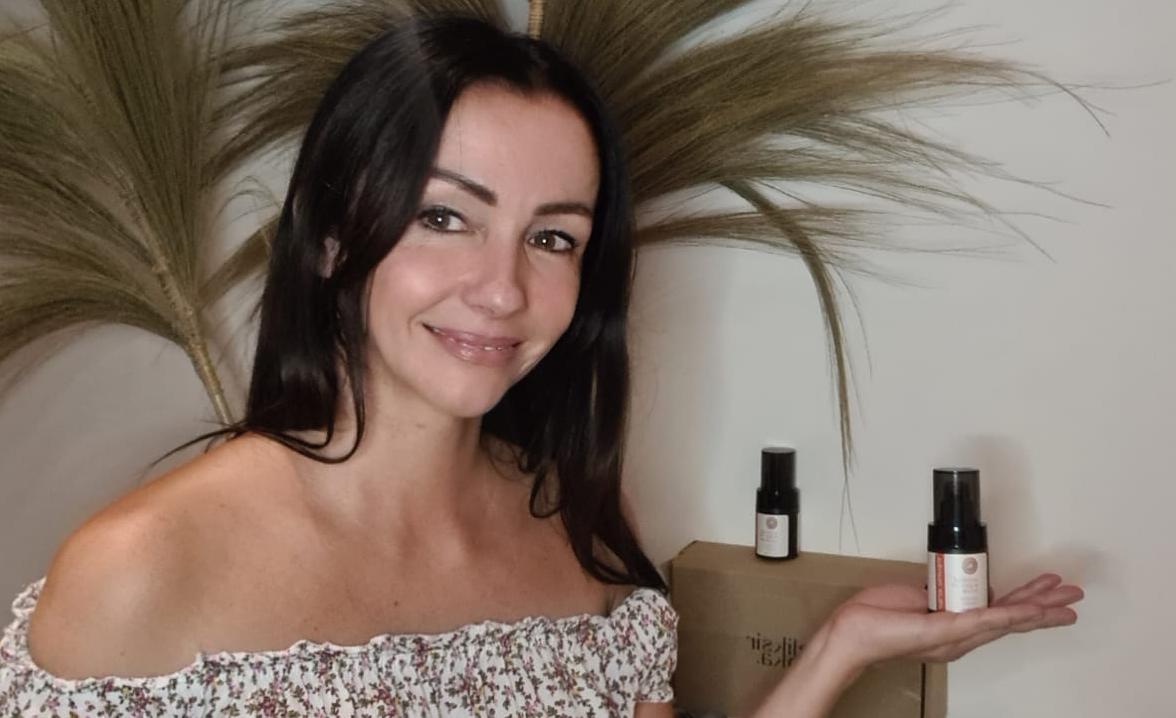 Face
Each of us dreams of a slim face.Massage the jawline with slow and firm movements from the center outwards.Thanks to this, our jaw will be clearly outlined and smoothed.
You can use fists and more strength here.In this way we stimulate muscles and skin cells to work, and thus we will gain a beautiful, fresh and young look.
Around the nose, press firmly with two fingers and move upwards.Use your thumbs as well.
Eye area
With circular movements, go to the eye area, working from Wednesday outwards, massage the eyelids, temples and the entire eye area.
The forehead is one of the more problematic parts of our face and therefore requires extra attention.Don't be afraid to press a little harder to get rid of any wrinkles.
In the final stage, gently stroke your face and skin to calm it down, relax and relax your muscles after the ritual.
"The oil worked beautifully on my skin, and I also smell beautiful.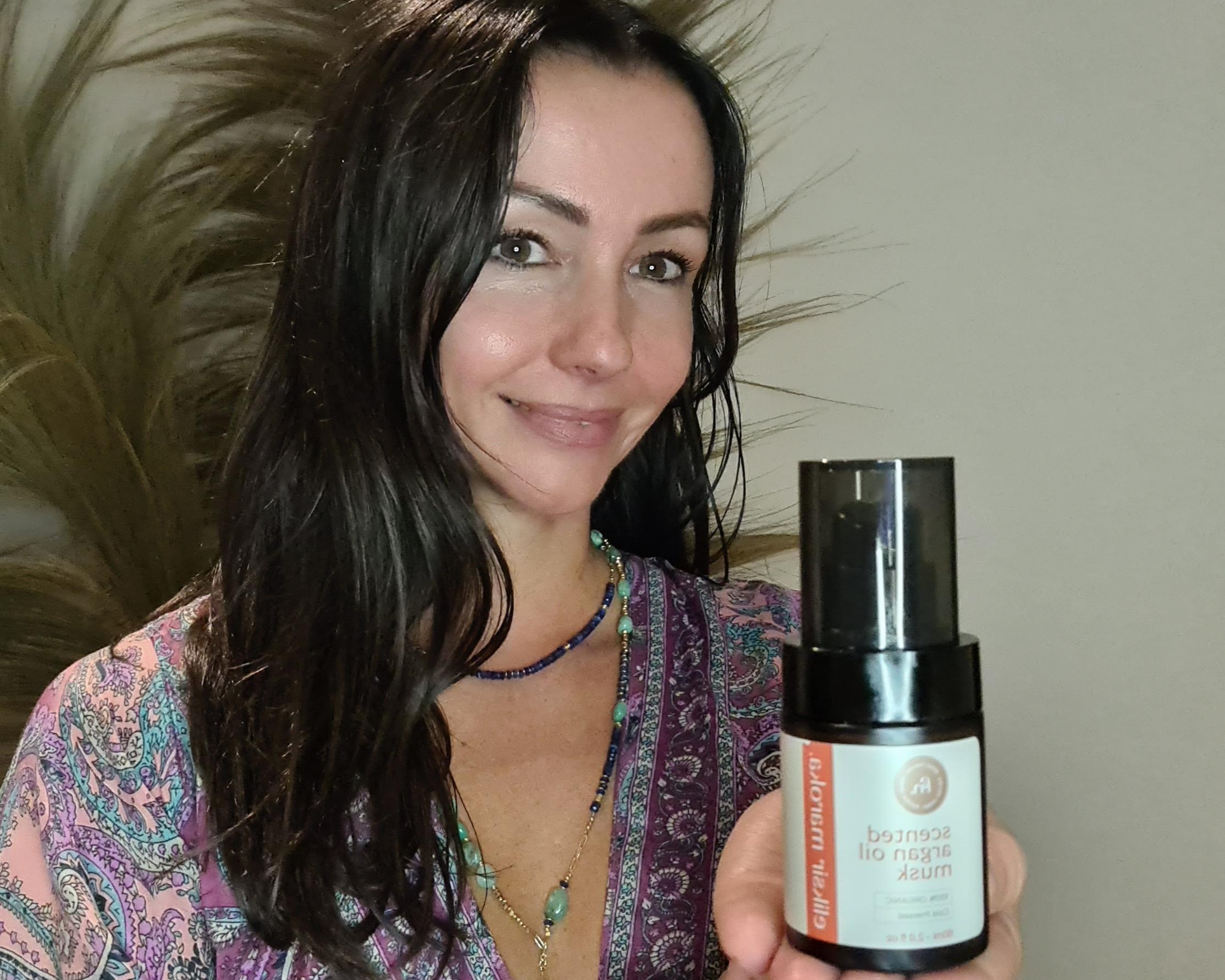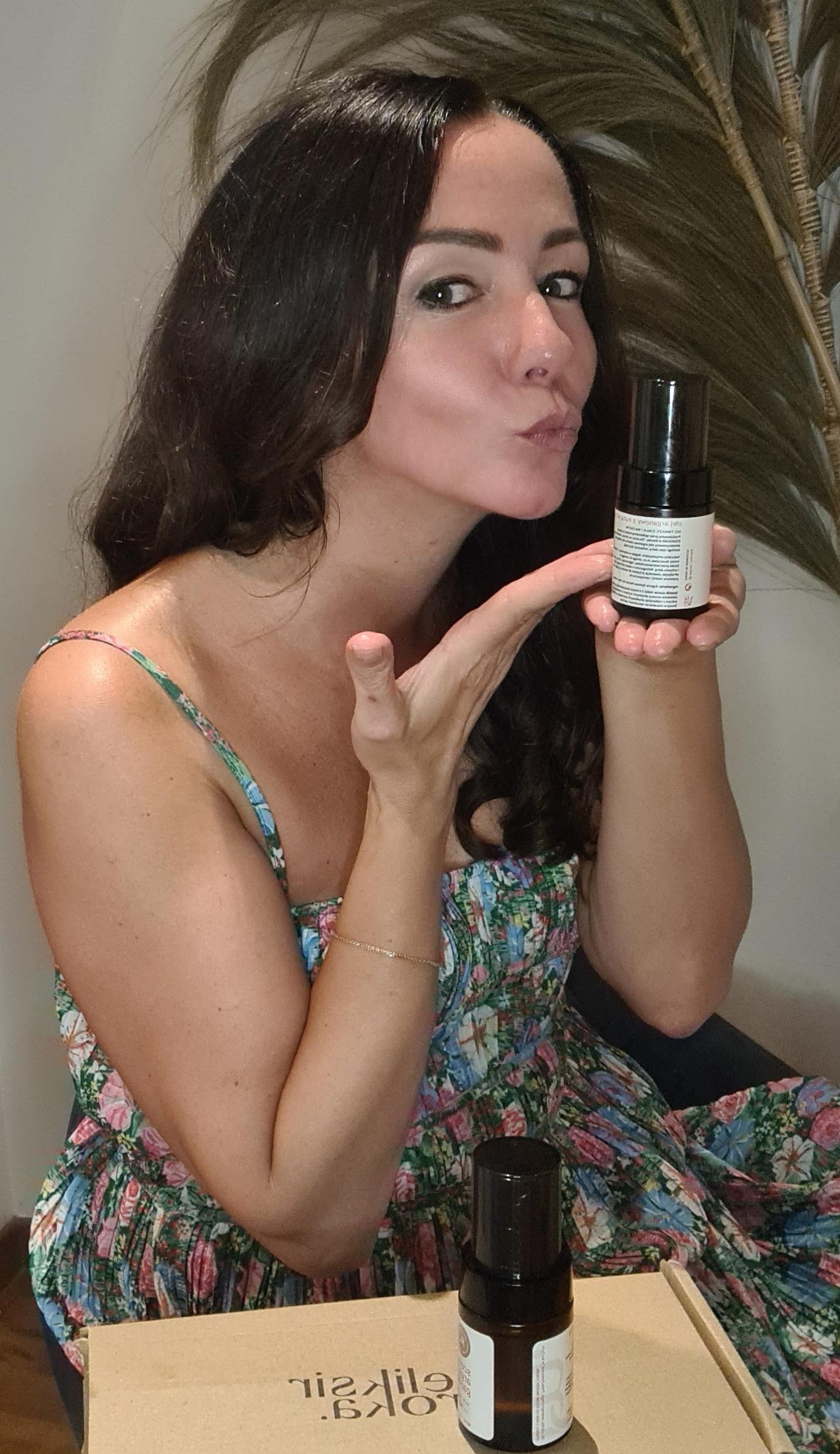 How often should you massage your face?
There are no clear recommendations on how often to perform a facial massage.However, it is important to maintain regularity and regularity, because thanks to this, the effects will be visible faster and last longer.It is best to perform the exact ritual once a week.On the other hand, it is also worth performing a short facial massage during daily care.In this way, we will improve blood circulation and cosmetics will be better absorbed.
The effects of facial massage can be truly spectacular.Thanks to it, we will get rid of fine wrinkles and stimulate our muscles to work, which will allow us to gain a younger and radiant appearance.It works like a natural lifting.
Tell us… Have you tried Argan Oil with Moroccan Elixir? Share your favorite cosmetic on our social media.