Have you ever wondered how beauties like Kim Kardashian and Eva Mendes achieve their shiny, flowing locks? They use Moroccan products for hair care.
As you already know argan oil is really a golden mean for everything.Answering many questions about the use of argan oil for hair, we decided to collect all its properties and ways in which it can be used in one place.Read on…
How does argan oil work?
The reputation gained by argan oil is based on science.Its beneficial effect is due to its unique molecular composition, which reflects the structure of the oils produced by the hair.As counterintuitive as it may seem, this is why argan oil keeps your hair in perfect balance - whether it's dry, greasy, curly, tangled, dull or split ends.Do not kid yourself.Beautiful hair will not appear in the blink of an eye with the snap of your fingers, but this liquid gold will make everything possible and completely simple.
Did you know that.
Argan oil is a universal product, rich in nutrients, suitable for the care of the whole body, all skin types and people of all ages.It is liquid gold, which can be called a solution for everything.There is a reason why each of us should have it in our makeup bag.
Application of Argan Oil for hair :
Argan oil, thanks to its universal properties, can be used in many different ways.
Here are some of them:
Argan oil as a rub
Argan oil contains nutrients that improve the condition of the scalp, making hair grow faster and stronger. This oil regenerates hair bulbs and prevents them from breaking and falling out.
It has been proven that argan oil contains a whole lot of nutrients that improve the environment of the scalp, thanks to which the hair can grow long and strong.Hair follicles need proper nutrition and blood supply.It is the oil that stimulates the bulbs, helping the nutrients to penetrate deeply and be fully absorbed into the bloodstream.Therefore, it is perfect as a natural hair rub.
How to apply?
A few drops of argan oil spread in your hands and massage into the scalp, making circular movements, it will stimulate circulation and relax the muscles.Leave for a few minutes, then wash your hair with shampoo.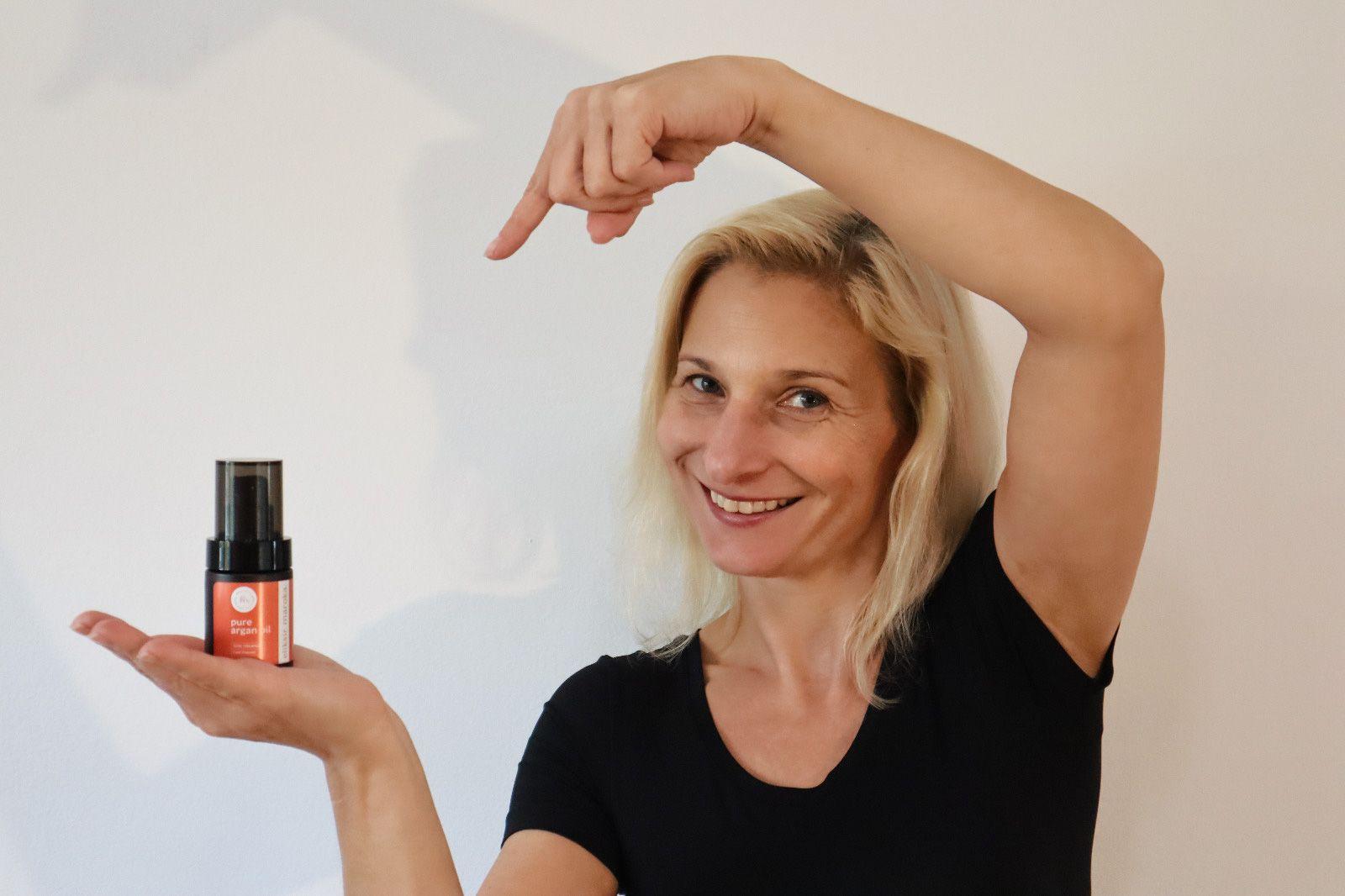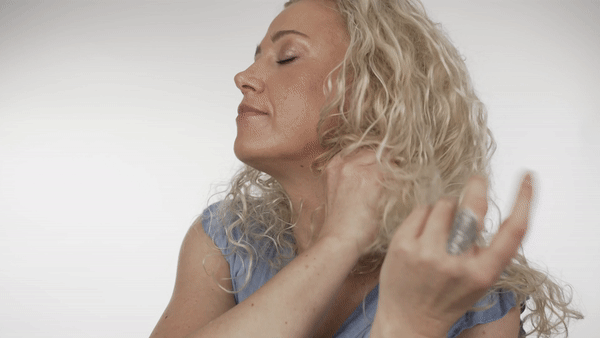 Argan oil as a serum for dry hair
Argan Oil helps repair cuticle damage and prevents breakage by moisturizing and increasing water retention capacity.Organic argan oil has such powerful healing properties that it is like a treatment for your hair that will help soften, tame, remove frizz, detangle and protect against breakage, without making it greasy or weighing it down.
How to apply?
Rub a few drops of oil in your hands and rub into the ends of your hair.A small amount is enough.Can be used both in the morning and in the evening - when you see the need.Not only will they be protected, but they will also gain hydration, and thus a healthy appearance.This method can be repeated daily.
Regeneration of dyed and damaged hair
The naturally occurring fatty acids and vitamins in argan oil go deeper than just repairing external damage.Tocopherol, the richest compound of vitamin E, penetrates the hair, nourishing its building block called keratin.This helps to revitalize hair that has lost its shine due to e.g.Heat styling, dyeing, aging or even the weather.
The result is that the hair begins to reflect light and sparkle like diamonds, and your problem disappears.
How to apply?
A few drops of oil rub into damaged hair, tie it in a loose braid and leave it overnight.In the morning, wash your hair with shampoo.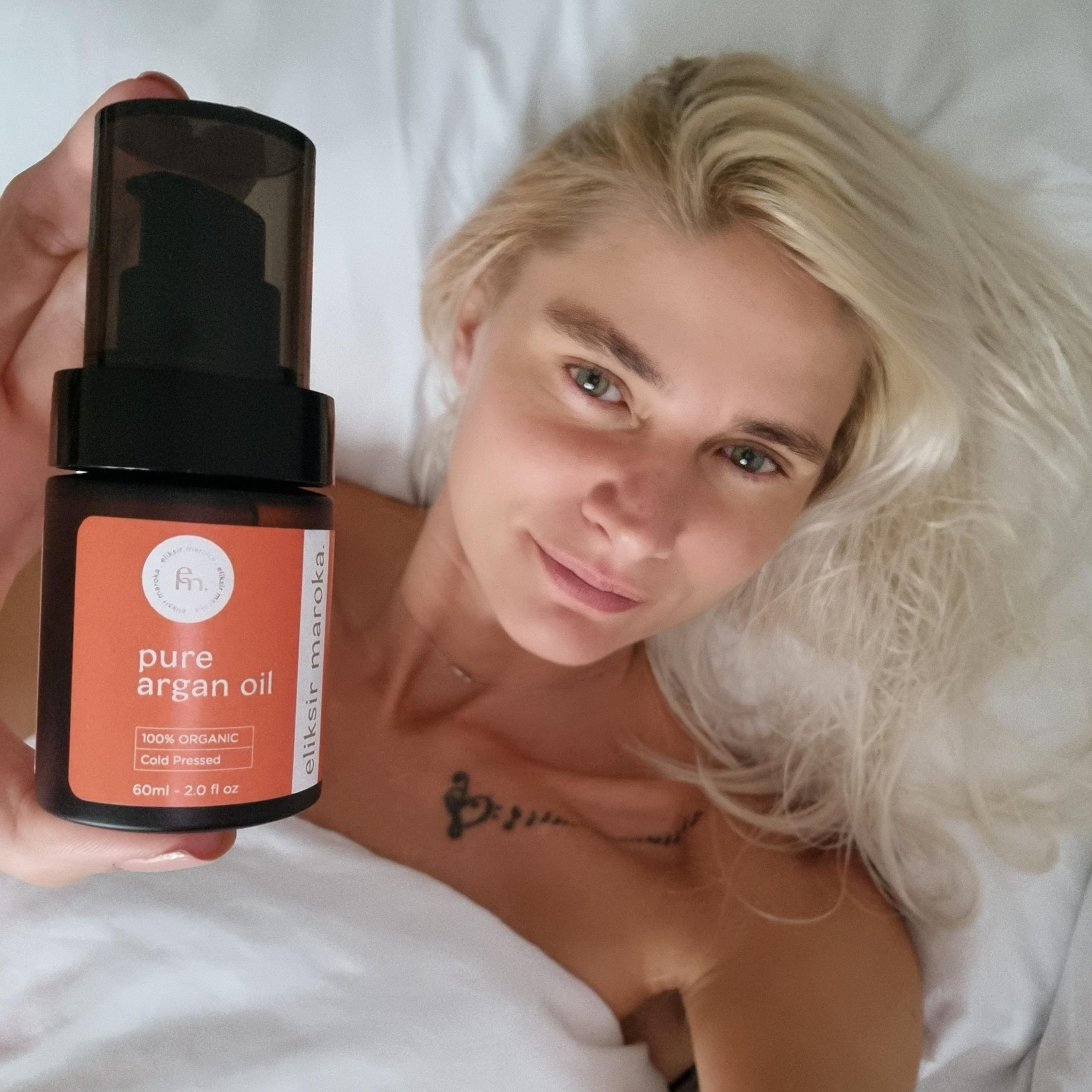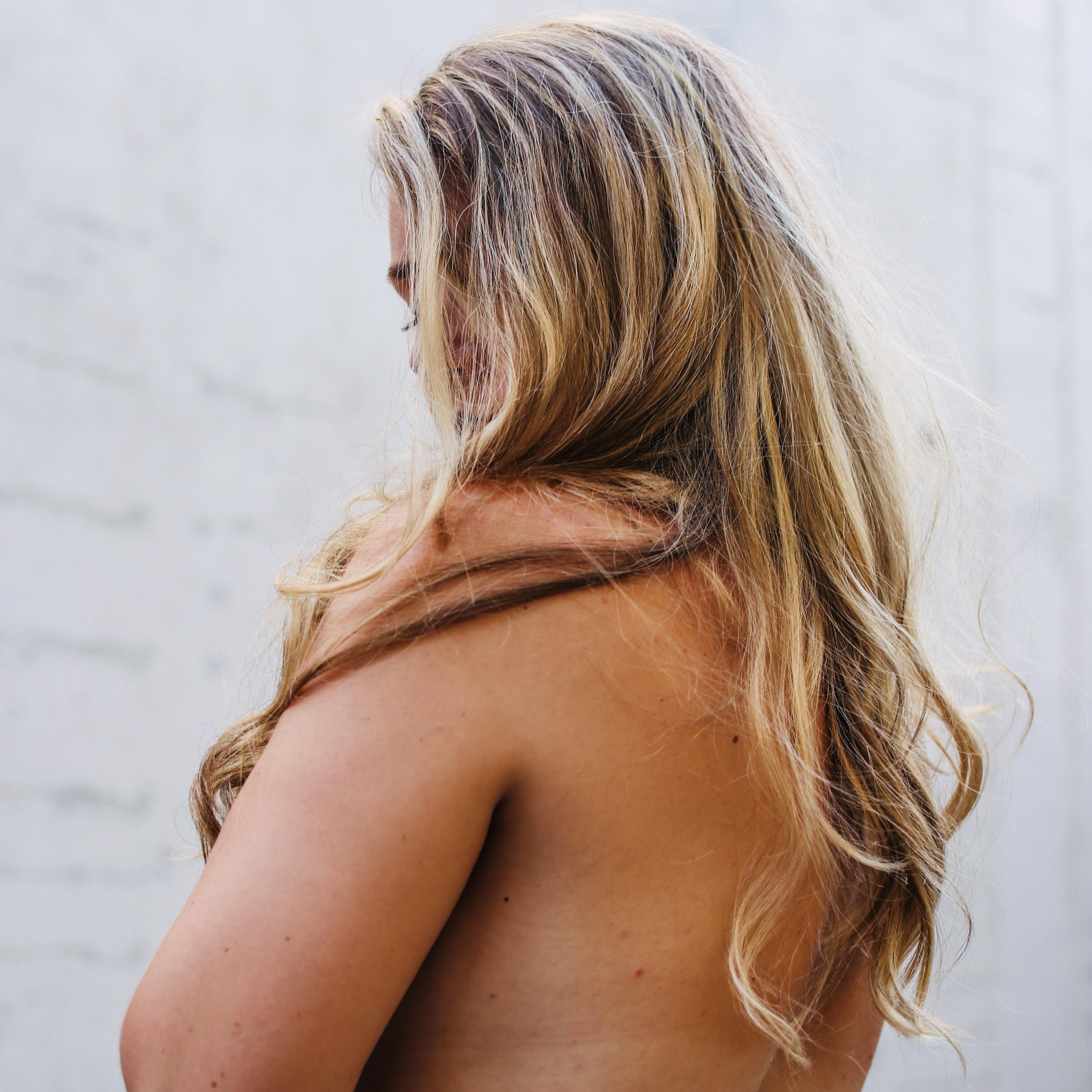 Hair oiling
Apply the oil to damp hair.Wet them with water or spray them with hydrolate, then a few drops of the oil rub in your hands and rub into the scalp and spread over the entire length of the hair and to the ends.
The time of oiling can be extended up to several hours - provided that the hair does not tend to weigh down too much.If styling cosmetics have been used before, it is not enough to moisten the hair, but it must be washed with shampoo before oiling.
Hair can be wrapped in a cap or a towel, so that under the influence of the heat released, the strands absorb all the beneficial ingredients even more willingly.Leave it on your hair for about half an hour and wash your hair with shampoo.Perform the treatment regularly once a week.
The most important thing is to emulsify the oil well after the treatment with argan oil.What is emulsification? This is washing the oil with chemicals - so that an emulsion washable by water is formed.You can use an emollient conditioner for this purpose.