Every woman is beautiful and deserves the best.Treat yourself or important women around you with care treatments of the highest quality! ❤️
Celebrate this day with EXTRA DISCOUNTS
Save 20% on selected products and free shipping on any order with code "WOMAN"

A few words about products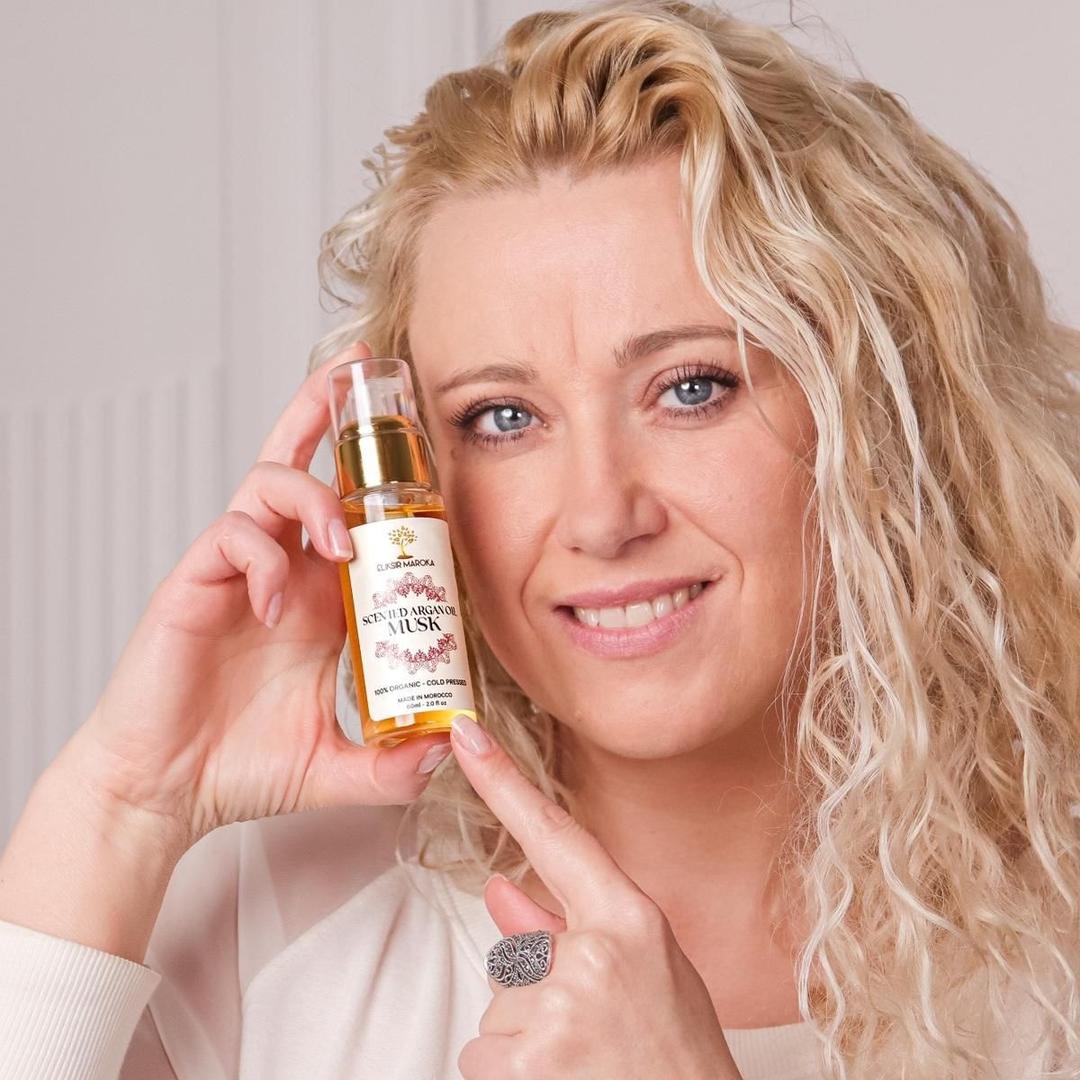 ARGAN OIL WITH MUSK NOTE
★★★★★
"The oil is super absorbed and moisturizes the skin.The smell, in turn, takes you to another world"

- Kamila, customer of Elixir of Morocco.
Argan oil acts as a natural anti-wrinkle treatment for the skin, it contains a whole lot of antioxidants that restore skin elasticity and firmness.Invaluable in the fight against cellulite, prevents stretch marks.The richness of vitamin E nourishes and smoothes the skin.Moisturizes and softens dry skin of hands and feet.

Argan oil improves the condition of the scalp, making the hair grow faster and stronger.The addition of oriental musk oil, known as an aphrodisiac, causes an influx of vitality, its smell improves mood and well-being.The fragrance version of argan oil is recommended especially as a natural perfume, for the care of the neck, cleavage, the whole body and hair.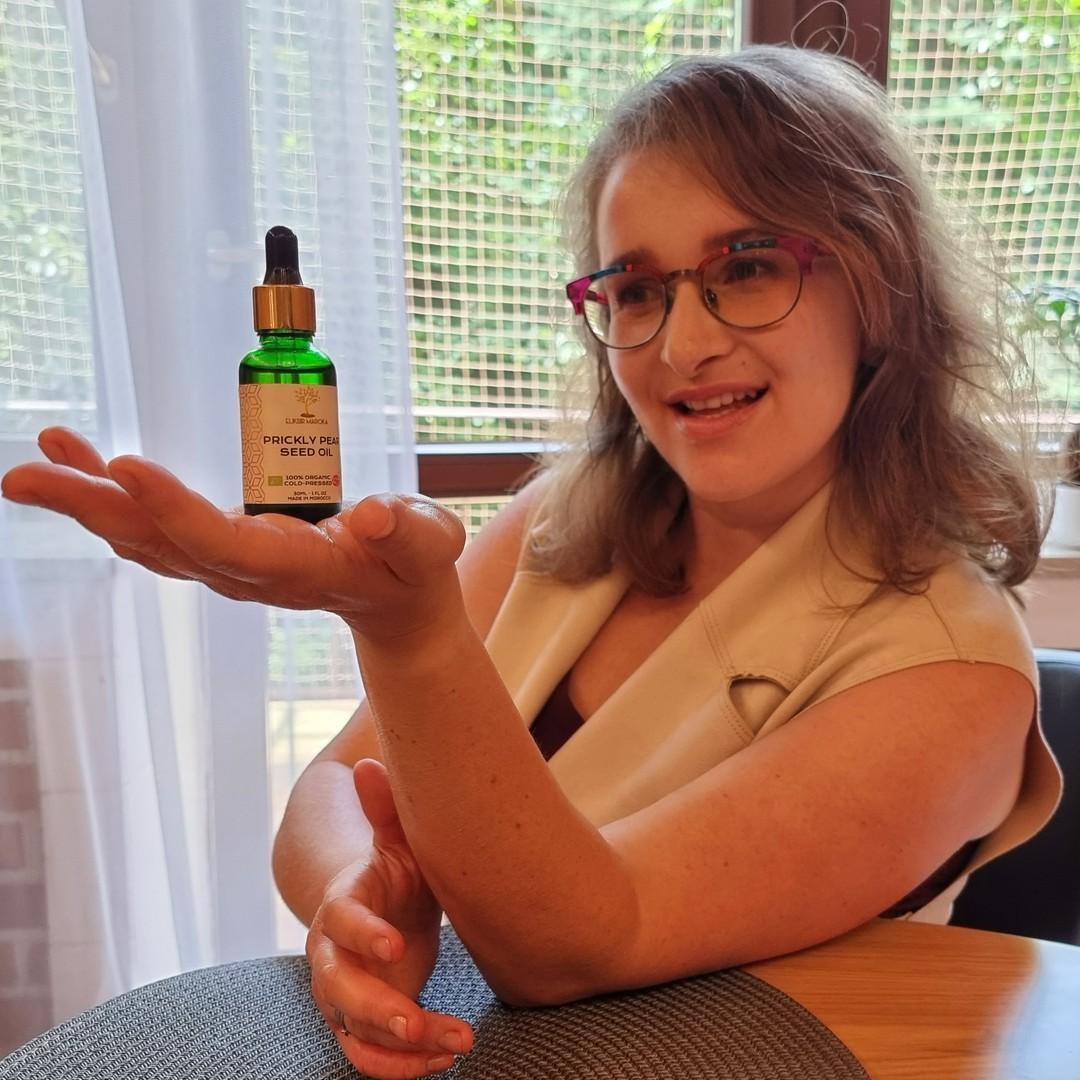 Prickly Pear Seed Oil
Prickly Pear
★★★★★
"Wonderful oil! It's what I've been looking for for my dry skin!"
—IWONA A., client Elixir of Morocco
Opuntia fig seed oil supports the fight against free radicals.High content of antioxidants, unsaturated fatty acids Omega 6 and 9 (approx.80%) and concentrated vitamin E affect the proper hydration and hydration of the skin, stimulate the production of collagen and cell regeneration.This oil, called NATURAL BOTOX, delays the aging process, has a smoothing effect on the skin and improves its tension.The wealth of phytosterols contained in the oil has anti-inflammatory and anti-allergic properties.Unsaturated fatty acids stimulate regeneration and soothe irritated epidermis.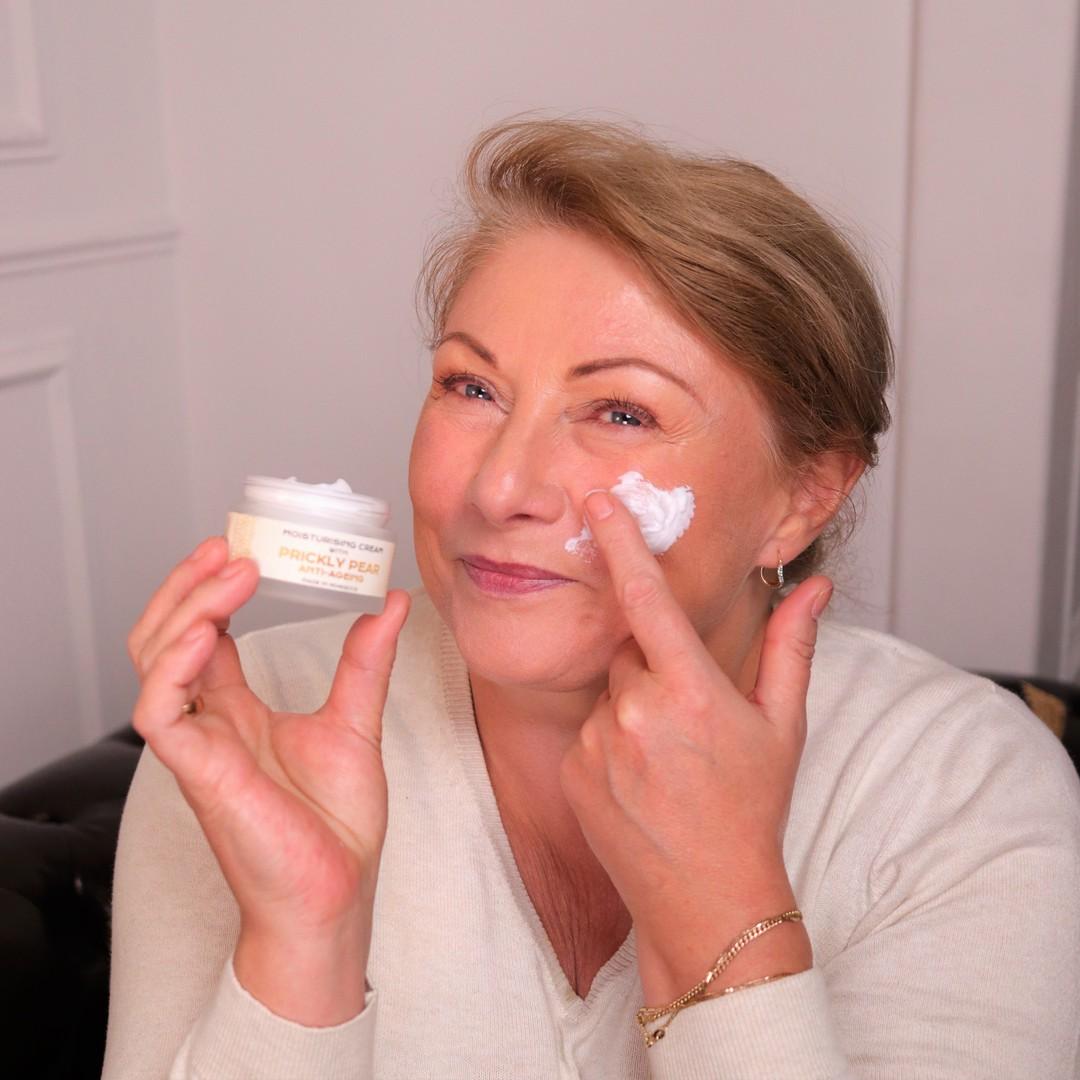 Moisturizing Cream with Prickly Pear

★★★★★
"My skin gets everything it needs in this cream"

- Teresa Z., a client of Moroccan Elixir.
Prickly pear CREAM is a luxurious anti-wrinkle facial moisturizer that softens, nourishes and protects the skin.Provides long-lasting antioxidant action, fights free radicals, smoothes fine lines of wrinkles and restores firmness and radiance to the skin.Ideal for mature, sensitive, dehydrated skin, prone to wrinkles.The cream was created according to a unique recipe using the highest quality ingredients, including 100% natural, cold-pressed opuntia fig seed oil.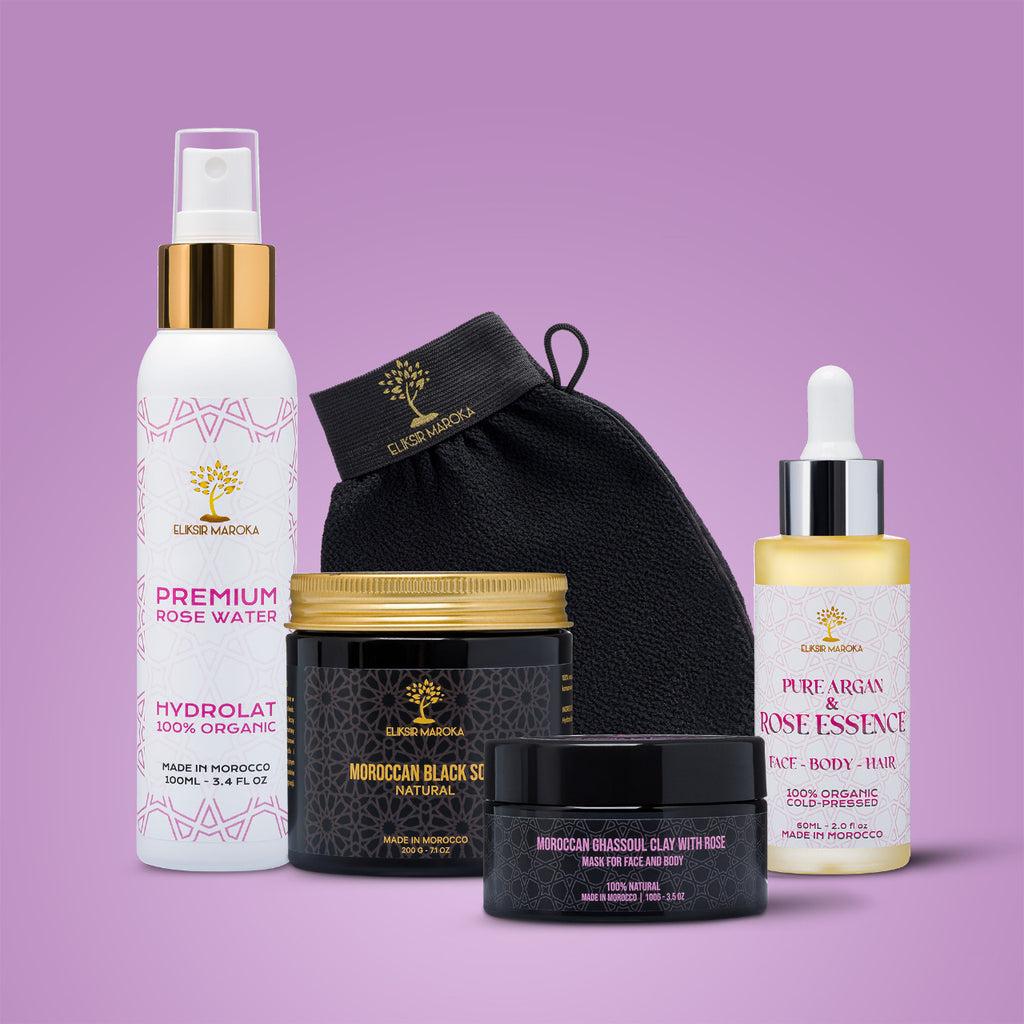 ROSE SPA - HAMMAM PREMIUM RITUAL
Luxury set for the Moroccan Hammam Ritual with rose oil.The captivating scent of the queen of flowers improves libido and relaxes.A secret way to soft and delicate skin full of glow.The set includes Black Soap, Ghassoul Clay, Argan Oil with Rose, Hydrolate and Kessa.